True Blue Aussie Beef Recipes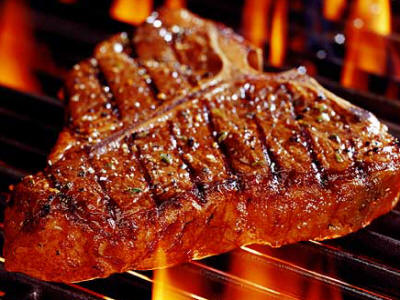 Aussies LOVE their Beef. This page is devoted to Aussie Beef Recipes - whether it's barbequed, braised, fried, casseroled, stewed - it's all the same to us.
Most of us grew up on the proverbial "meat and 3 vege" meals, and thank the Lord, this has changed significantly with the introduction of other cultures into our country.
The below Diagram shows the available cuts of Beef:
Below I will be placing Beef recipes - some from days of old, from family notes and old recipe books - all tried and tested in my own kitchen. Others I have included from friends and neighbours who are happy to share - who have had them handed down through their own families.
Enjoy!!
Do you have a Favourite Beef Recipe to share?
Click here to read other view's favourite Beef recipes, or to submit your own...



Lasagna


Beef and Mushroom Casserole


Veal Scaloppine


Beef Wellington


Cabbage Rolls


Beef And Eggplant Casserole


Beef Stroganoff with video


Tripe Nancy


Greek Stew


Beef Burgundy


Veal Pie


Eggplant Steak


Beef In Beer


Sweet Beef Curry


Pineapple Steak


Porcupines


Oxtail Stew


Rump Steak And Olive Casserole


Pot Roast (withTomatoes and Onions)


Chili Con Carne


Braised Rump


Rump Steak And Kidney Pie


Ragout Of Beef


Beef And Beer Casserole


Steak Stew


Veal Cooked With Shallots


Meatloaf


Mexican Beef Casserole


Veal Fricassee


Savoury Cheese Ring


If you like my website, and have always wanted to create your own content-rich website, please read my page SBI Website . This page will prove to you that whatever you are passionate about, is worth writing about - because the odds are high that many others "out there" want to know what you know.
Afterall - you're visiting my website, right? So you're interested in the information I'm sharing. Read about how I created my website, and be inspired...
Joining the Solo Build It community is like adopting a whole pile of good friends - everyone is so helpful and positive - and with the same goals in mind: to be financially better off, and to have more time to enjoy their lives. Let me know how you go, and if you have any questions, please send them through to:
joanne@aussie-true-blue-recipes.com