Porcupines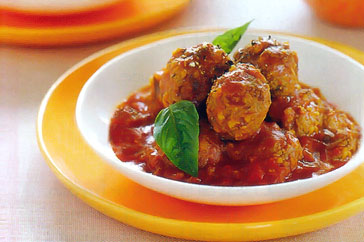 Ingredients:
As a mother of 4, I know how difficult it is to get kids to eat - so try these Porcupines and watch the delight on their little faces.
1 lb mince (ground beef)
1 Tablespoon worcestershire sauce
1 Tablespoon tomato sauce
1 Teaspoon salt
Pepper
1/2 cup uncooked rice
1 egg
1/2 Teaspoon herbs
1 Tablespoon flour
1 tin Tomato soup
1 chopped onion
Love my website? See how easily I did it....
Method:
Place all ingredients into a bowl, except flour and soup.
Mix well.
Roll into balls, roll in seasoned flour.
Make soup as directed, heat in large saucepan.
Add meat balls and cook gently with lid on untilmince and rice are cooked.


Back to Beef from Porcupines