Eriostemon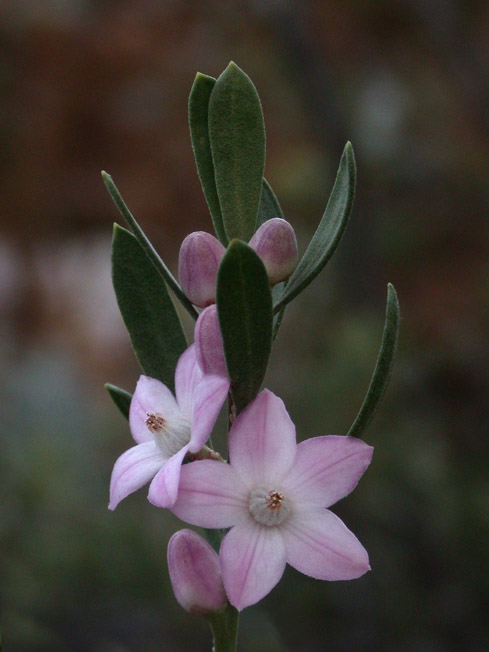 Instructions:
Take a small amount of your moulding paste and roll it thinly. Cut out the flower using the Eriostemon cutter (see illustration).
Lay the flower on your index finger and use a fluting tool (I use a rounded toothpick) to roll from side to side on each petal, avoiding the centre of the flower. This will gently broaden each petal.

Place face up on foam and press in the middle with a ball tool (I use a pin head).
Push a large stamen through the centre, twisting as the head goes into the moulding paste.
Stand in florists foam to dry (or filler flower holder).
Finish by painting on a calyx using thin green
royal icing. Chalk some colour into the centre of the flower.
To make Tubular Eriostemon - just make as for basic eriostemon, but paint some royal icing a little way down the stamen to create the tubular effect. Chalk a light dusty pink colour for a more authentic look to the flower.