Coffee Ice-Cream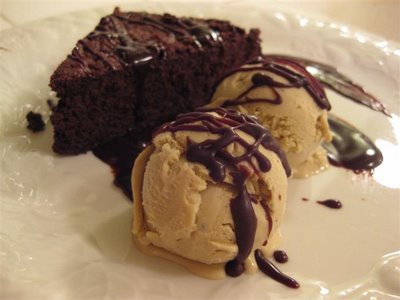 Coffee Ice-Cream: there's something very naughty about the rich, delicious taste - but who cares, right?
1/2 pint milk
3 tablespoons coffee essence
3 egg yolks
3 oz sugar
1/4 - 1/2 pint cream

Method:
Warm the milk and essence and pour into the egg yolks and sugar.
Strain mixture into a double pan, and heat gently until it thickens.
Allow to cool.
Whip the cream and foldinto the mixture.
Pour into the freezing tray, and freeze in the usual way.
Back to Home Made Ice Cream from Coffee Ice-Cream