Cauliflower And Brocolli Au Gratin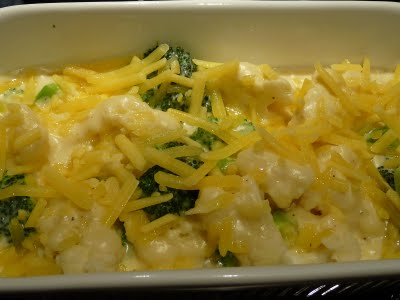 Ingredients:
1 large brocolli
1 large cauliflower
300gm mozerella cheese
1/2 cup parmesan cheese

Method:
Cut brocolli and cauliflower into floreats and place in a large oven-proof dish.
Make Cheese Sauce as per instructions.
Pour Cheese Sauce over and around the floreats.
Sprinkle grated mozerella and parmesan cheeses over top.
Bake at 160°C for an hour.
Serve immediately.

Cauliflower Au Gratin - Video Demonstration



Back to Salad And Vegetables from Cauliflower And Brocolli Au Gratin