Apricot Pie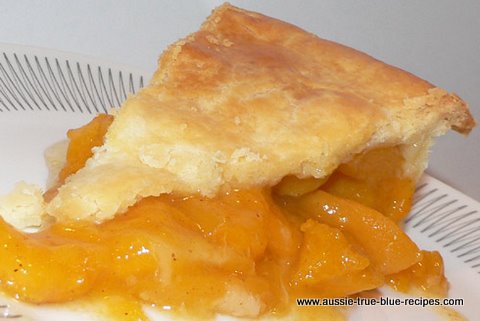 Ingredients:
3 teaspoons gelatine
1 x 16oz tin apricot halves
1 cup hot water
coconut
sugar
1 dessertspoon sherry

Method:
Drain syrup from fruit, and retain.
Place gelatine in hot water and stir until dissolved.
Add retained apricot syrup & sherry, sweeten to taste with sugar.
Leave until thickened.
Place a thin sprinkle of coconut over the shortcrust pastry shell, arrange apricots carefully. Cover with apricot and gelatine mixture.
Chill until set.
Decorate with whipped cream and serve with Home Made Ice Cream
Back to Desserts from Apricot Pie