Walnut Pie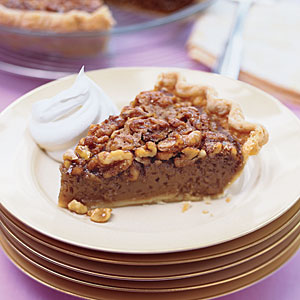 Ingredients:
20 Jatz cracker biscuits,crushed
1/2 cup chopped walnuts
1 Teaspoon Almond Essence
Chock Bits or 1 grated chocolate
2 egg whites, beaten
1 cup caster sugar
1 Teaspoon Vanilla Essence
1 Carton of Cream

Method:
Beat egg whites.
Add Vanilla and Almond essence/s.
Mix jatz, sugar, walnuts and egg white mixture.
Put into well greased pie dish.
Bake in a moderate over for 20 minutes.
Cool.
Beat cream and spoon on top.
Decorate with choc bits of grated chocolate.



Back to Desserts from Walnut Pie