Seafood Cocktail Sauce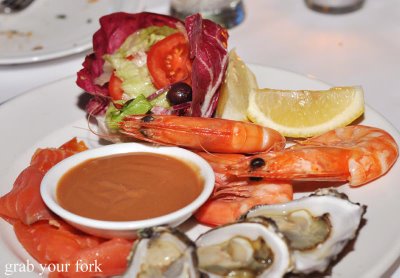 Ingredients:
2 Tablespoons tomato sauce (ketchup)
1 Teaspoon worcestershire sauce
1 Teaspoon lemon juice
few drops tabasco sauce
1/2 Teaspoon prepared mustard
1 Teaspoon brandy
salt, pepper
1/2 cup lightly whipped cream

Method:
Place tomato sauce, worcestershire sauce, lemon juice, tabasco sauce, brandy, mustard, salt and pepper into a bowl.
Stir until combined.
Gradually add sauce mixture to cream, mix lightly.
Back to Sauces And Gravies from Seafood Cocktail Sauce