Russian Toffee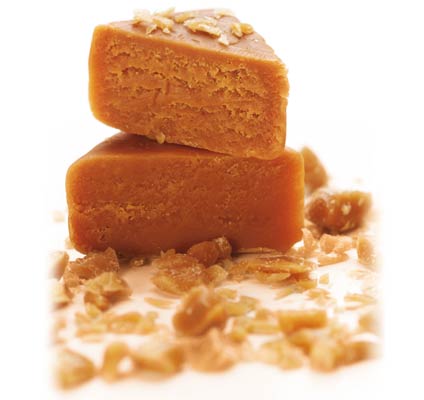 Ingredients:
1 tin condensed milk
1/2 lb sugar
1/4 lb butter
Method:
Put butter and sugar into a saucepan to melt, mixing well together and taking care not to let it burn.
Pour in condensed milk, stirring slowly all the time.
Boil for 20 minutes over slow heat stirring continually.
Pour into a buttered dish.
When cool, cut into squares. Store in airtight container.


Back to Confectionary from Russian Toffee