Rum Balls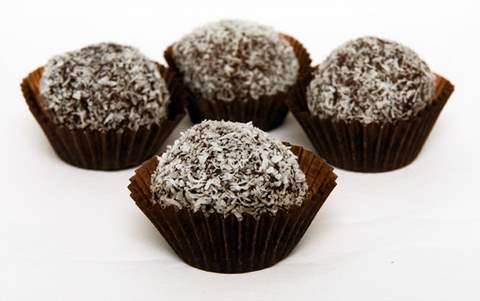 Ingredients:
8 weetbix
1/2 cup coconut
2 Tablespoons cocoa
chopped almonds
3/4 cup raisins or dates (slithered)
4 Tablespoons rum
1 tin condensed milk
Method:
Put raisins and rum into a small bowl. This will allow the raisins to absorb some of the rum.
Crumble weetbix into a bowl.
Add cocoa and almonds.
Add raisins and rum, and condensed milk.
Blend together with the back of a spoon.
Roll balls between finger tips, and roll in coconut.
Refrigerate to set - and place on a confectionary serving plate at your next "party".
Rum Balls - Video Demonstration


Back to Confectionary from Rum Balls