Potato Kugel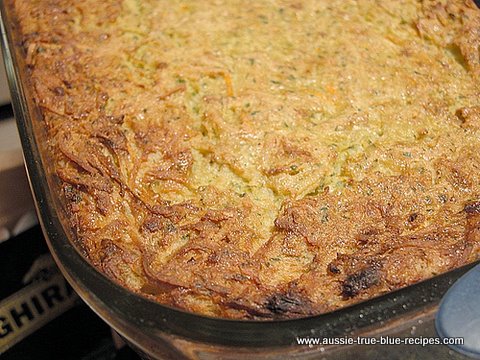 Ingredients:
6 large potatoes
1 large onion
Garlic
1 egg
4 tablespoons self-raising flour
1 tablespoon of chicken stock powder
2 tablespoon melted butter

Method:
Grate potatoes and onion.
Chop garlic finely.
Stir flour into melted butter. Add chicken stock.
Mix all ingredients together and press into loaf tin.
Cook in a moderate oven until cooked through (about an hour).
Back to Salad And Vegetables from Potato Kugel