Potato Bread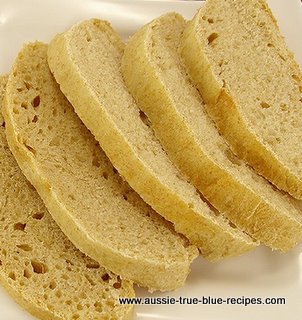 Ingredients:
Back in the day, potatoes were used in bread making as a food for the yeast during rising. Prepare the mashed potato for this recipe in the usual way - milk, butter and seasoning to taste. You can even use instant mashed potatoes if you prefer, though be careful not to have it too runny.
450g strong white flour
2 teaspoons castor sugar
15g fresh yeast or 1 1/2 teaspoons dried yeast
100g mashed potatoes
2 tablespoons oil
2 teaspoons salt

Method:
To prepare the yeast, mix 100g flour, the sugar, the fresh or dried yeast and warm liquid together in a large bowl.
Cover and set it aside until the mixture becomes frothy for about 20 mintues in a warm place, or longer in a cool place.
Mix the mashed potatoes, oil and salt into the batter and add sufficient of the remaining flour to mix to a firm dough.
Turn the dough onto a lightly floured surface and knead until smooth and elastic. It will take about 10 minutes by hand or, if you have a mixer with a dough attachment, 2-3 minutes.
Shape the dough into a ball and place in an oiled polythene bag and leave to rise until doubled in size.
Turn the risen dough onto a lightly floured surface and punch down the dough. Knead until the dough is firm for about 2 minutes.
Divide into 2 pieces and shape to fit two well greased small loaf tins. Cover and allow to prove. Bake in the centre of a hot oven (230°C) for around 25 minutes. The crust should be deep brown in colour. Turn onto a wire rack to cool.
Back to Bread from Potato Bread