Never Fail Sponge Cake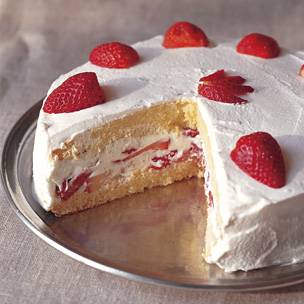 Ingredients:
4 eggs
1/4 cup plain flour
1 Teaspoon Cream of Tartar
1/2 Teaspoon Bi-Carbonate soda
3/4 cup sugar
1/4 cup cornflour

Method:
Beat egg, add sugar and beat until thick and creamy. Fold in dry ingredients.
Pour into prepared sponge tins.
Bake in a moderate oven for 25 minutes.