Mars Bar Slice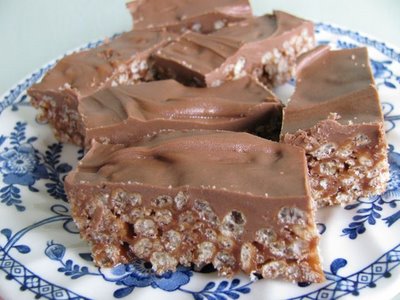 Ingredient:
Be careful when you make this Mars Bar Slice recipe - you'll be nagged continuously to make it again.
2 x 60g Mars Bars, chopped
300g chocolate
2 cups rice bubbles
2 Tablespoon golden syrup
75g Butter

Method:
Combine Mars Bars, butter and golden syrup in pan, and stir over low heat until melted.
Pour mixture over Rice Bubbles and mix well.
Press mixture into Lamington Tin. Melt chocolate, spread over rice bubble mixture, then chill until set before cutting into squares.
Don't worry about storing them in an airtight container - odds are high that they will disappear right from the tray.
If you would like to see how easy this recipe is to make, view my Video Demonstration below:
Mars Bar Slice - Video Demonstration



Back to Biscuits And Slices from Mars Bar Slice