Lime Cream Pie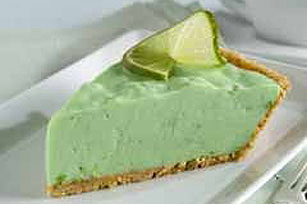 Ingredients:
3 egg yolks
1/2 cup lime juice
1 dessertspoon grated lime rind
14 oz can condensed milk
green food colouring
1/2 pint whipped sweetened cream
1 baked pastry shell

Method:
Beat egg yolks until light in colour.
Add lime juice and rind.
Beat in condensed milk and little green colouring to give a fresh green look
Pour into pie shell, refrigerate oernight.
Pipe with whipped cream.
Back to Desserts from Lime Cream Pie