Lemon Shortbread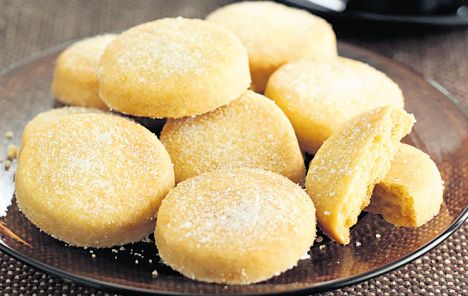 Ingredients:
500g butter
1 1/2 cups (330g) white sugar
4 egg yolks
1/2 cup (125ml) milk
8 cups (1kg) sifted flour
2 teaspoons baking powder
1 tablespoon lemon zest
1 egg
Method:
Sift together flour and baking powder and set aside.
In large bowl cream together butter and sugar. Add 4 egg yolks one at a time, beating well after each one. Add milk and flour.
Work with the hands until dough is smooth. Add grated lemon zest. Dough should be stiff so add additional flour if needed.
Roll out to about 5mm thickness, and use cookie cutter to make biscuits. Place biscuits on ungreased baking tray.
Brush tops with beaten egg. Bake at 180 degrees C for 18 to 20 minutes.