Honey Chilli Chicken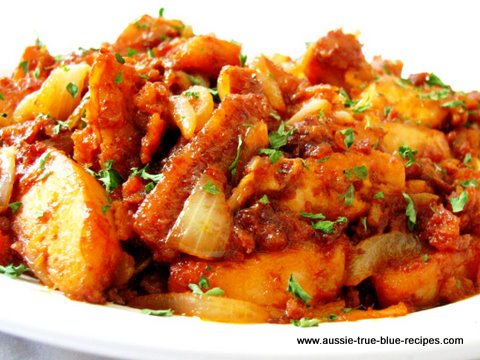 Ingredients:
1.5kg chicken pieces
flour
salt
oil for deep frying
2.5cm green ginger piece
2 tablespoons honey
2 teaspoons cornflour
1/3 cup water
1 tablespoon chinese chilli sauce
1/3 cup lemon juice
2 teaspoons soy sauce
6 shallots

Method:
Coat chicken pieces with flour, seasoned with salt.
Fry in hot oil. Drain on absorbant paper. Leave one tablespoon of oil in pan.
Add peeled, grated ginger, saute for one minute. Add honey, stir for one minute.
Add combined cornflour, water, chilli sauce, lemon juice and soy sauce.
Stir until sauce boils and thickens.
Add chicken, toss in sauce for 3 minutes.
Add sliced shallots. Cook for a further minute.
Serve with rice.
Return to Chicken from Honey Chilli Chicken