Honey Carrot Cake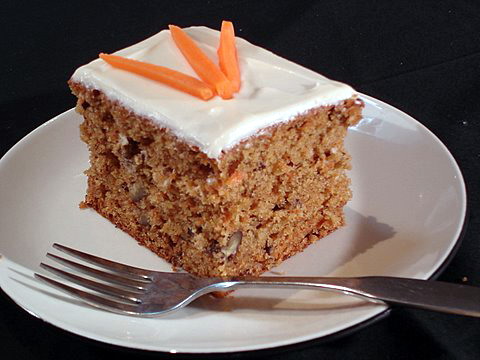 Ingredients:
So everyone's had Carrot Cake - but have you had the Honey Carrot Cake - this is to die for, trust me.
1 cup honey
2 eggs
1/2 cup melted butter
1 cup flaked almonds
1/2 teaspoon salt
1 cup plain flour
1 Teaspoon baking powder
1 Teaspoon Bi-carbonate soda
1 Teaspoon cinnamon
1 1/2 cups greated carrots
Method:
Mix honey, eggs, butter, carrots and almonds together.
in a separate bowl, sift other ingredients.
Combine two mixtures, folding everything together gently.
Bake at 170 degrees for 45 minutes.
Enjoy!