Guacamole Dip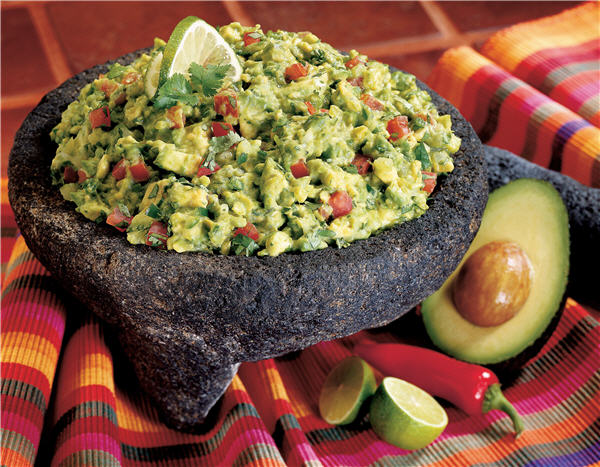 Ingredients:
This Guacamole Dip can be served as a garnish or accompaniment to any mexican dish - or just with crackers as a dip. It is wonderful served with Cheese and Garlic Pita Wedges.
3 avocados
2 small tomatoes
1 small onion, finely chopped
3 red chillies, chopped
2 Tablespoons lemon juice
2 Tablespoons fresh coriander, chopped
Method:
Cut avocados in half, remove seeds and skin.
Mash avocados roughly with a fork.
Plunge tomatoes into boiling water for 30 seconds, remove. Peel off skin, cut into quarters, remove and discard seeds. Cut tomatoes into small dice.
Combine avocado, tomato, onion, chilli, coriander and lemon juice.
Serve with corn chips or Cheese and Garlic Pita Wedges for dipping. Serves 8.


Back to Entrees from Guacamole