Ginger Muffins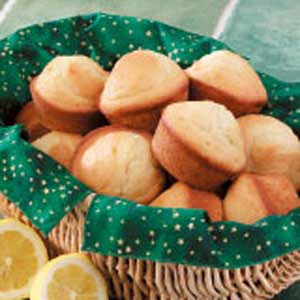 Ingredients:
1 1/2 cups plain flour
1/2 cup molasses
1/4 cup of margarine
1/4 cup sugar
1 egg
1 teaspoon of bicarbonate soda
1/2 teaspoon ground cinnamon
1/2 teaspoon of ground ginger
salt
hot water

Method:
Preheat oven to 190°C and place muffin cases in muffin tray.
Cream margarine and sugar together.
Beat in the egg, and then stir through the molasses.
In another bowl, sift together the flour, bicarbonate soda, ground cinnamon, ground ginger and pinch of salt.
Add the dry ingredients to the molasses mixture.
Gradually add 1/2 cup of hot water, beating until smooth.
Fill muffin cases 3/4 full.
Bake at 190°C for 25 minutes or until cooked through.
Back to Muffins from Ginger Muffins