Featherlight Buttermilk Scones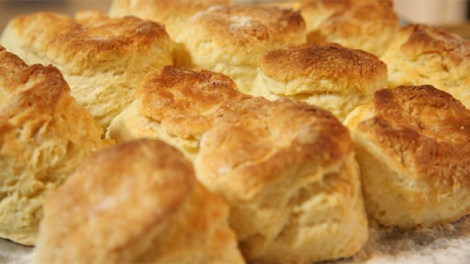 Ingredients:
These Buttermilk Scones are featherlight and irresistable - try them, and your family will beg for more. From the old school....
4 cups self-raising flour
60g butter
3/4 cup water
2 Tablespoons caster sugar
1 cup buttermilk
milk for glazing
whipped cream
jams and butters of your choice

Method:
Sift flour and sugar into a bowl, rub in butter. Make a well in the centre, add combined buttermilk and water all at once.
Mix to a soft dough with a knife, just until ingredients cling together.
Turn onto a lightly floured surface, knead until smooth. Press dough out to a thickness of 3cm. Cut into rounds with a 5cm cutter.
Place scones, just touching, into greased lamington pan. Glaze with milk, bake in hot oven for 10 minutes or until golden.
Turn onto a wire rack to cool. Serve with jams, butters and whipped cream.