Curried Savey Chicken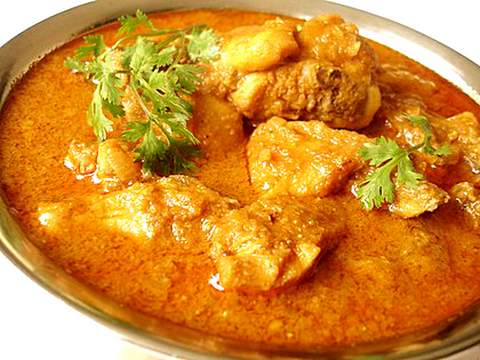 Ingredients:
Oil/butter
2 onions
2 Teaspoons hamar
Curry powder
Salt
2 tins coconut milk
6-8 chicken pieces
3 cloves garlic
3 medium potatoes, washed and peeled
Soy sauce
Ginger
Method:
Wash chicken pieces.
Place oil/butter in saucepan.
Cut onions and crush garlic and ginger, add Hamar and curry.
Place these into heated oil in saucepan.
Stir until golden brown.
Add chicken and sprinkle salt, soy sauce and spices.
Place lid on saucepan and allow to cook in own juices.
Simmer, stirring occasionally.
Add coconut milk and cook slowly until chicken is cooked.
Serve with steamed rice.



Curried Savey Chicken