Curried Prawns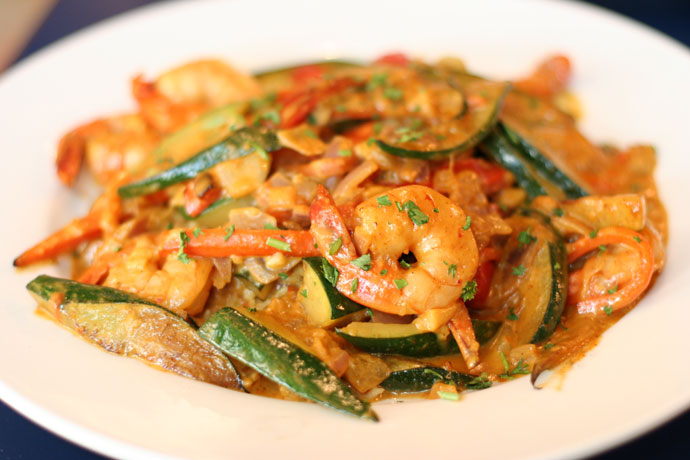 Ingredients:
Curried Prawns is the ideal winter warmer - served on a bed of rice (and I don't mind a nice glass of white wine on the side).
500g shelled and de-veined prawns (shrimp)
2 tablespoons butter
1 large onion, finely chopped
1 stalk of celery, finely chopped
1 tablespoon ginger
1 tablespoon curry powder
1 teaspoon dry mustard
1/2 teaspoon turmeric
1 teaspoon salt
dash of seasoned pepper
1 tablespoon cornflour
1 cup chicken stock
1/2 cup white wine
2 tablespoons lemon juice

Method:
Melt butter in a pan, add onion and saute until golden.
Add celery and cook, stirring 2-3 minutes.
Stir in ginger, curry, mustard, turmeric, salt, pepper and cornflour, then gradually stir in sotck and wine.
Bring to the boil, stirring constantly.
Lower heat and simmer gently, stirring occasionally, for 20 minutes.
Add prawns and lemon juice and simmer for 5 minutes.
Serve immediately with rice, and enjoy.
Back to Seafood from Curried Prawns