Chocolate Fudge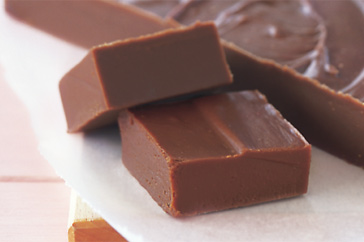 Ingredients:
2 Teaspoons gelatine
2 cups sugar
1/2 cup milk
3 Dessertspoons cocoa
1 Tablespoon butter
1/2 Teaspoon vanilla
pinch of cream of tartar
pinch salt
Method:
Place all ingredients in a saucepan and boil 1/4 hour. Take off stove and beat until it thickens.
Pour into a buttered dish or tray and mark into squares.
Store in an airtight container.

Back to Confectionary from Chocolate Fudge