Chicken Lasagne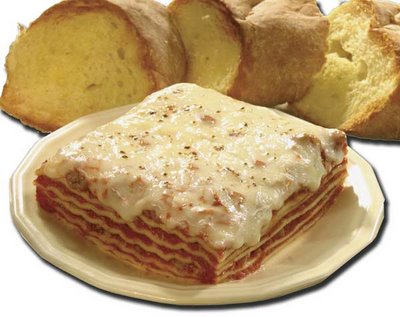 Chicken Lasagne is perfect for those who cannot eat red meat, or who don't prefer to - or for those who just feel like a change. This recipe is delicious served with garlic bread and a garden salad.
1 large cooked chicken
2 tablespoons oil
2 onions, chopped
280g tomato paste
250g button mushrooms or champignons, sliced
4 zucchinis, sliced
2 teaspoons thyme leaves
1 cup chicken stock
410g can tomatoes
2 cloves garlic, crushed
200g instant lasagne sheet pasta
500g sliced mozzarella cheese
1/2 cup grated parmesan cheese

Method:
Take the cooked chicken, remove meat and chop roughly.
Combine all the ingredients, excluding the lasagne and cheeses, in a saucepan.
Stir in chicken and bring to the boil. Simmer, uncovered for 15 - 20 minutes.
In the base of a large, rectangular baking dish, place a layer of lasagne pasta evenly.
Spoon half of chicken mixture over the sheets of pasta. Add another even layer of sheet pasta. Make another even layer with half of the mozzarella cheese and sprinkle with half the parmesan cheese.
Repeat with remaining chicken mixture, pasta and cheese.
Bake at 180°C for 40 to 45 minutes.
Serve with garlic bread and a fresh garden salad.
Back to Chicken from Chicken Lasagne