Chicken And Yoghurt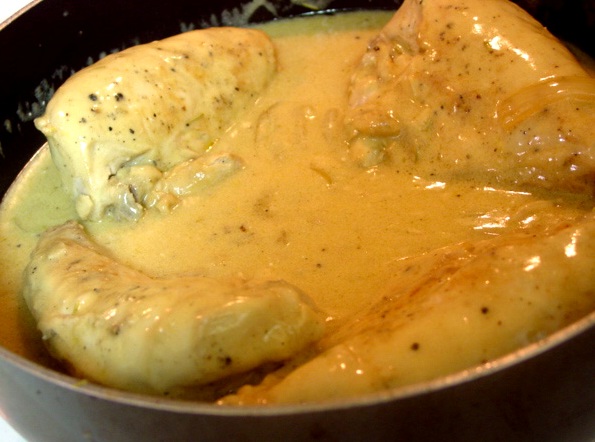 Ingredients:
1.5kg chicken breasts
1 tablespoon flour
1/2 teaspoon salt
1/4 teaspoon pepper
4 tablespoons oil
2 onions, sliced
3/4 cup tinned tomato soup
2 teaspoons paprika
3/4 cup water
1/2 cup yoghurt
1 tablespoon chopped parsley
1 clove garlic, minced

Method:
Cut chicken into serving pieces, and dust with seasoned flour.
Fry chicken portions until golden on the outside.
Transfer chicken to an ovenproof dish.
Fry onions and garlic in remaining oil
Stir in tomato soup, paprika and water.
Boil and pour sauce into dish, covering chicken pieces.
Cover and cook in a moderate oven 180°C for 2 hours.
Remove from oven, check seasoning and mix in yoghurt
Sprinkle with chopped parsley.
This meal is delicious served with a fresh garden salad.
Back to Chicken from Chicken And Yoghurt