Beer Batter For Fish And Chips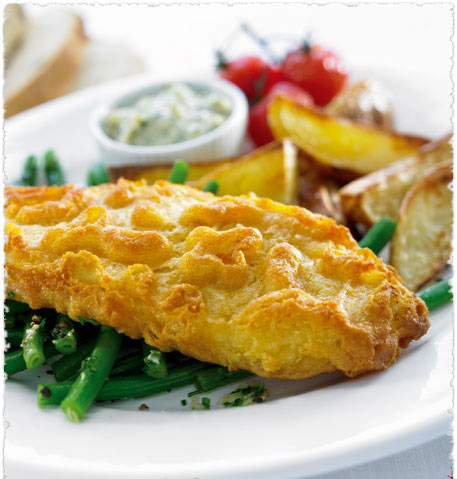 Ingredients:
1 cup flour
1.4 Teaspoon Salt
1 egg
60g white fish fillets
Oil for frying
1 Tablespoon oil
1/2 to 3/4 cup beer (flat beer is okay)
Seasoned flour
Method:
Batter:
Sift flour and salt together.
Separate egg.
Beat yolk, oil and beer into flour to form a smooth batter.
Beat egg white until stiff and fold into batter when ready to use.
Fish:
Cut fish into serving sizes.
Lay in flour and shake off surplus.
Dip fish into batter until fully coated.
Deep fry in oil until golden and crisp, then drain.
Serve with wedges/chips and salad and balsamic dressing.
Serves 4-5.



Back to Seafood from Beer Batter For Fish And Chips