Basic Bread 3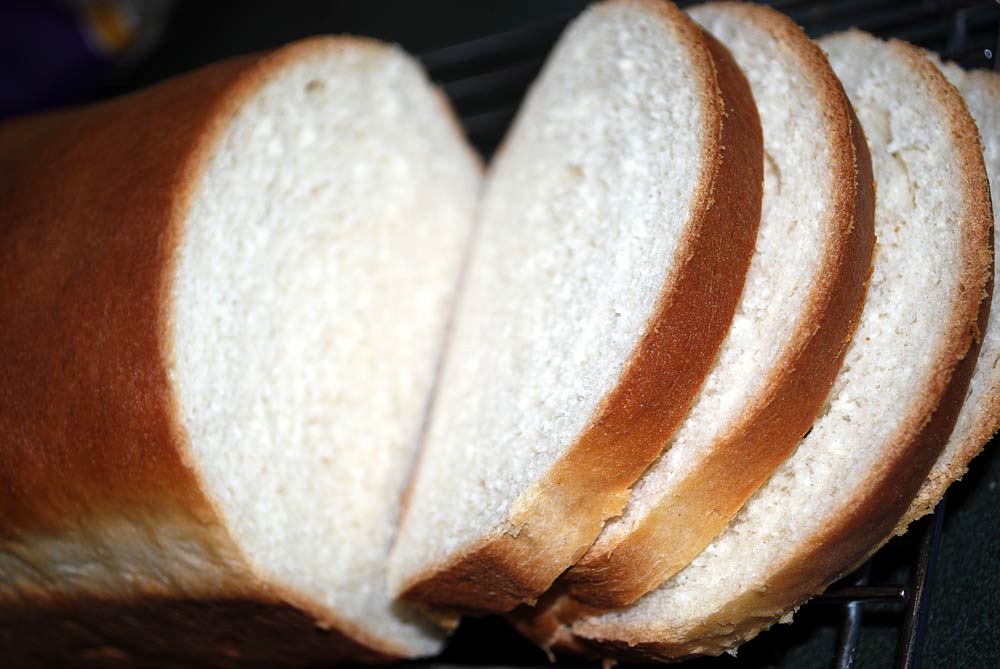 Ingredients:
1kg plain flour
1 tablespoon salt
60g compressed yeast
3 tablespoons sugar
470g can evaporated milk
2 cups water
60g butter
2 eggs
(This recipe makes 4 loaves)

Method:
Sift flour and salt into a bowl. Put the yeast into a second bowl, add sugar, stir until mixture is combined.
Put evaporated milk and water into a pan, stand over heat until lukewarm, and then remove from heat.
Gradually add to yeast mixture.
Sprinkle 1 tablespoon of the sifted flour over the yeast mixture, cover bowl, stand in a warm place until frothy - about 10 minutes.
Make a large well in the centre of the dry ingredients, and add the yeast mixture, melted butter and well-beaten eggs. Mix to a soft dough.
Turn out on to a well floured surface and knead for 2 minutes.
Place the dough in a large oiled bowl, cover and stand in a warm place for 45 minutes, or until doubled in bulk.
Turn out on to a floured surface and knead for 5 minutes or until the dough is smooth.
Divide the dough into four equal portions. Knead each portion well, and form into loaf shape.
Put into 4 well-greased 20cm by 10cm loaf tins.
Cover and let rise until dough reaches tops of tins.
Brush tops of dough with water.
Bake in a hot oven for 30-35 minutes.
Turn out and cool on wire racks.
Makes 4 loaves...
Back to Bread from Basic Bread 3