Apple Muffins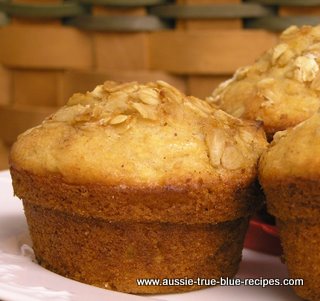 Ingredients:
1/2 cup butter
1 cup caster sugar
2 large eggs
2 large apples
1 teaspoon vanilla extract
2 cups plain flour
1 teaspoon salt
1 teaspoon baking powder
3/4 cup milk (can use buttermilk if desired)

Method:
Pre-heat oven to 200°C.
Grease 12 muffin cups or line with paper muffin liners.
Cream butter (room temperature) and sugar with an electric hand-held mixer until light and fluffy.
Beat in eggs, one at a time, beating after each addition.
Add apples and vanilla and beat until smooth.
In a separate bowl, mix together the flour, salt, baking powder, and baking soda.
Stir flour mixture into butter mixture, alternating with the milk (or buttermilk).
Stir until dry ingredients are moistened then gently stir in chopped nuts.
Spoon apple muffin batter into prepared muffin cups or liners.
Bake for 15-20 minutes on 200°C.
Back to Muffins from Apple Muffins