Anzac Apple Tart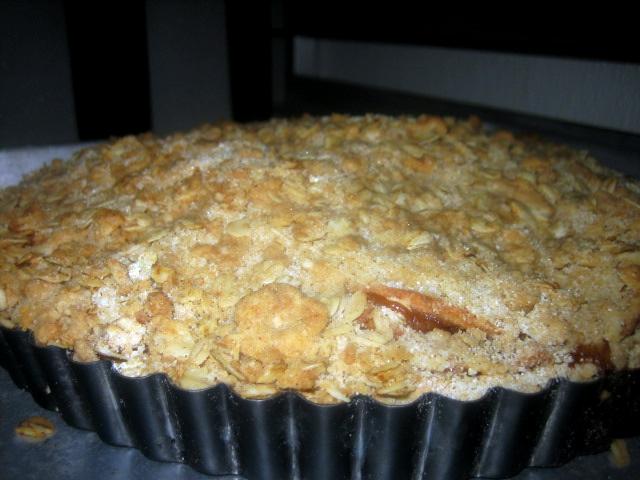 Ingredients:
This Anzac Apple Tart recipe is another one of those that brings out Australian patriotism and nostalgic feelings of the old days - back in my mother's kitchen.
Australians have a very special place in their hearts for the true ANZACs (Australian and New Zealand Army Corp) who fought side by side in both World Wars - often young farm boys would put their ages up in order to join the war, so passionate were they about their country, and their mates - and some of our recipes are named with them in mind - and conjure up visions of comradeship, friendship, mateship, heroes and dedication - like no other.
This recipe is "up there" - one of the best, and you will bookmark this recipe as one to come back to.
Again, I am going to assume that you have premade the Shortcrust Pastry from the recipe under the "Pastry" section of this website.
1 1/4 cups rolled oats
1/4 cup caster sugar
1/2 cup plain flour
100g unsalted butter
2 tablespoons golden syrup
410g can pie apple
Shortcrust Pastry base

Method:
To make the filling, combine the oats, caster sugar and sifted flour in a large bowl and make a well in the centre.
Combine the butter and golden syrup in a small pan.
Stir over low heat until the butter has melted, then add to the dry ingredients.
Stir until well combined.
Spread the pie apple into the pastry shell.
Spoon the oat mixtue on top and smooth out with the back of a spoon.
Bake for 30 minutes, or until golden brown.
Leave in the tin for 15 minutes before cutting for serving.
This Anzac Apple Tart will fill your kitchen with the most beautiful aromas - even your neighbours will be jealous. To really enjoy this tart, it is best accompanied by a beautiful thick home-made custard, or if you prefer, just a dollop of cream.



Back to Desserts from Anzac Apple Tart