Almond Pastry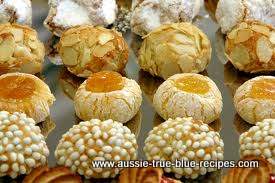 Ingredients:
For this Almond Pastry recipe, and any other recipes that require almond meal, such as some cakes and biscuits and pastry, it is worth the extra effort of grinding your own if you have a food processor as the result will be far superior.
Use the pulse button so you can grind in short bursts, as this will prevent the almonds clumping together as their oils are released.
To skin almonds, soak in boiling water for a few minutes, then drain. The shells should come off quite easily between your fingers now. Lay them out to dry before you use them.
My advice on dry-roasting almonds is to do them in the oven, rather than in a pan over the stove. That way you will get an even, all-over colouring.
This said, if you prefer to buy pre-packaged Almond Meal, this too will work fine (just check the freshness).
100g unsalted butter (at room temperature)
100g castor sugar
1 whole egg
1 egg yolk
200g plain flour
70g natural almond meal (or grind almonds yourself)
pinch salt

Method:
In a mixer, beat the butter and sugar until pale and free from lumps. Add egg and yolk and mix until combined. Combine flour, almond meal and salt and then add to the bowl, mixing until just incorporated and the mixture comes together to form a dough.
Transfer dough to a floured work bench and gently knead to a smooth ball. Do not overwork the pastry. Press down to form a disc, wrap in plastic and refrigerate for 30 minutes.
Grease a 24cm loose-bottomed tart tin. Roll out chilled pastry to about 5mm thickness and line tart tin with the pastry. Prick base of pastry with fork and refrigerate until required.
Back to Pastry from Almond Pastry